At PowderCab, we are trying our best to keep our transport services up and running during this difficult time.
To do this, we are having to make a few changes in order to protect the health of both our staff and our customers by incorporating French government guidelines and our own measures into our operating procedures. We also ask our clients to follow a few simple steps to help further (all detailed below).
Here are a few measures we are putting in place to protect you and your driver:
All minibuses now have a plexiglass separator installed behind the driver.
Your driver will wear a mask at all times.
Your driver will frequently use hand sanitizer.
We are introducing an improved thorough cleaning process that each driver will be required to complete between every transfer. This includes disinfecting all surfaces in the vehicle, door handles on the outside of the vehicle and airing the vehicle.
We will generally drive with windows open/ajar, weather permitting.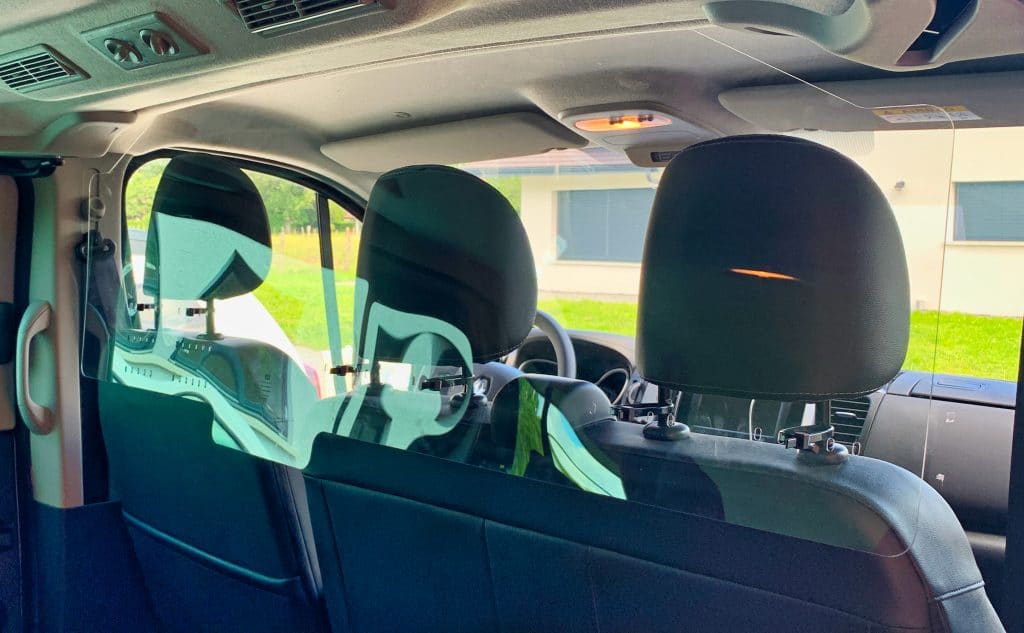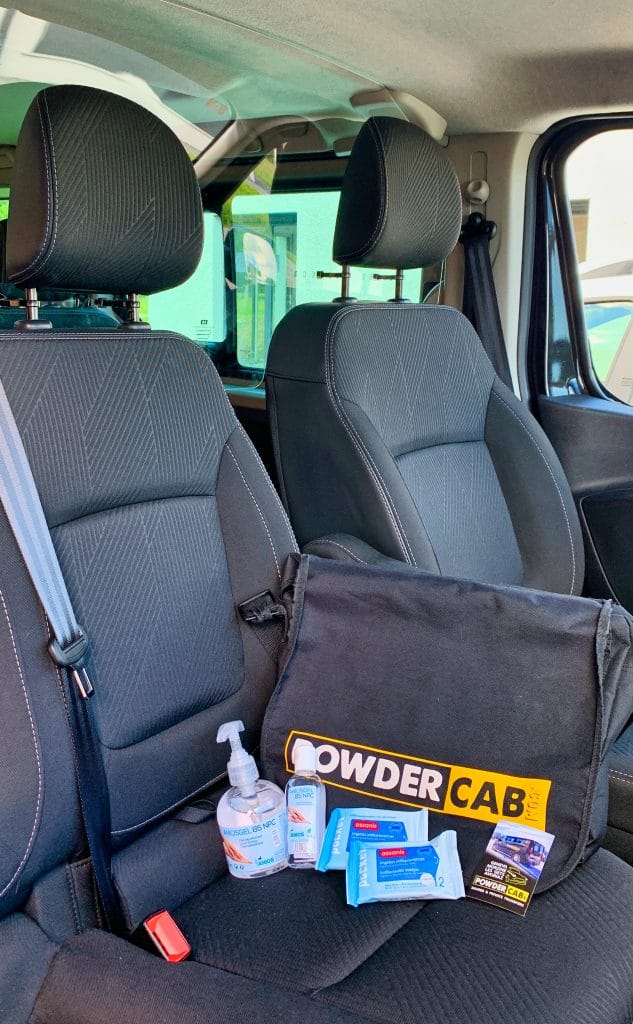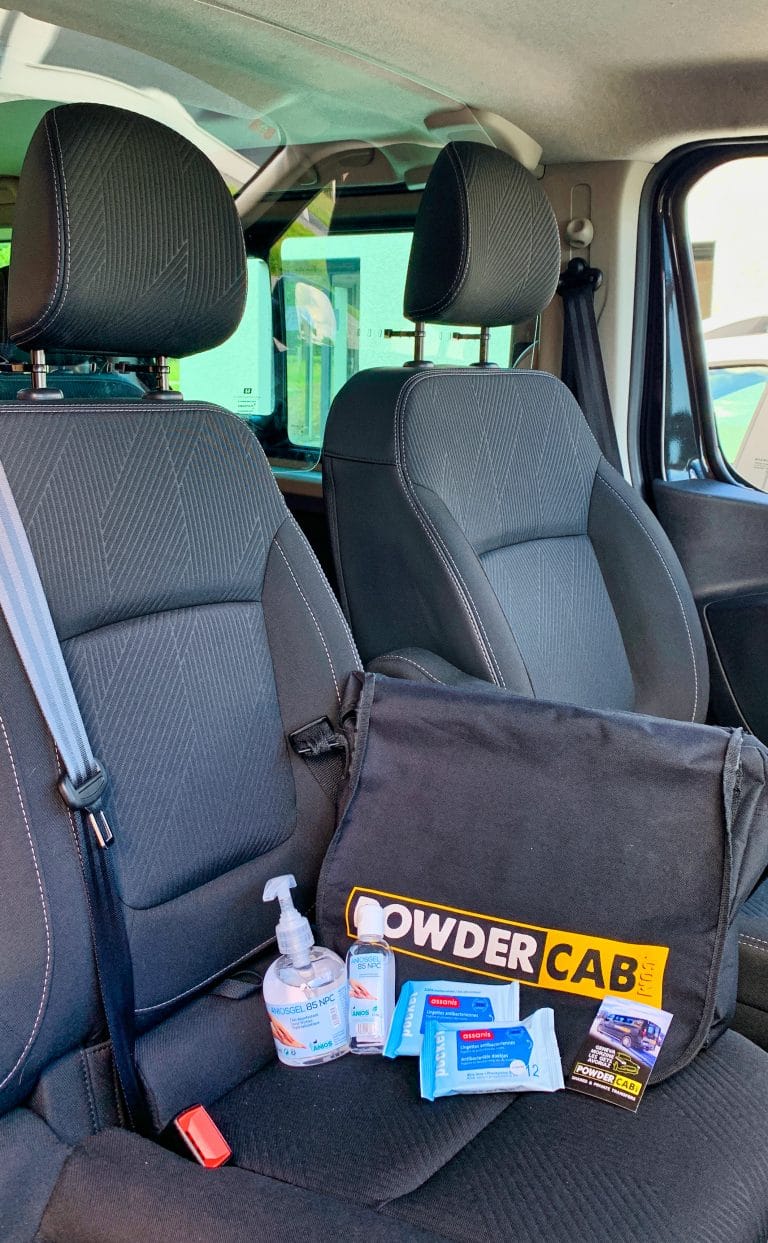 Shared Transfers
We are now able to offer a limited shared transfer service in accordance with current sanitary precautions and social distancing regulations. Clients from different families must be separated by 1 seat.
As flight arrivals/departures now appear to be more spread out, in order to keep this service operating without increasing our prices, clients may be travelling with others whose scheduled flight arrival time is up to 2 hours after their own scheduled flight arrival time. Collections from resort may also be earlier than usual.
We will, of course, try our hardest to reduce these wait times where possible.
If you would prefer not to wait at the airport or to leave resort earlier than usual, then we highly recommend that you book a private transfer.
Private Transfers
We continue to provide our private transfer service allowing a maximum of 7 passengers per vehicle (x 6 in the rear and x 1 in the front only). This is the quickest way to get to/from resort and is our recommended service. We are also offering a 10% discount on private transfers this summer so make sure to use promo code SUM20 when making your enquiry.
For all bookings, we are allowing clients to pay a 25% refundable deposit which will then become non-refundable 14 days before the date of travel. At which time the balance must be paid in full by credit card. Please make a note on your enquiry form if you would like to do this.
We also have a few new rules which we require each customer who travels with us to kindly adhere to:
All passengers aged 11 years and above are required to bring their own face masks and wear them at all times while in the vehicle. Passengers who do not have a face mask will, unfortunately, be refused entry into the vehicle.
We encourage clients to bring their own alcohol-based hand sanitiser, to use it regularly and to wash their hands with soap and water before meeting their driver.
We kindly ask clients to keep a safe distance (at least 1 metre) from your driver in order to respect social distancing measures. Unlike the usual friendly meeting of our driver, they will not shake hands with you.
Clients must open/close all doors themselves.
Your driver may ask you to load/unload your own luggage into the vehicle.
Once onboard, because clients have to wear face masks at all times, eating is prohibited.
Clients must take all rubbish out of the vehicle.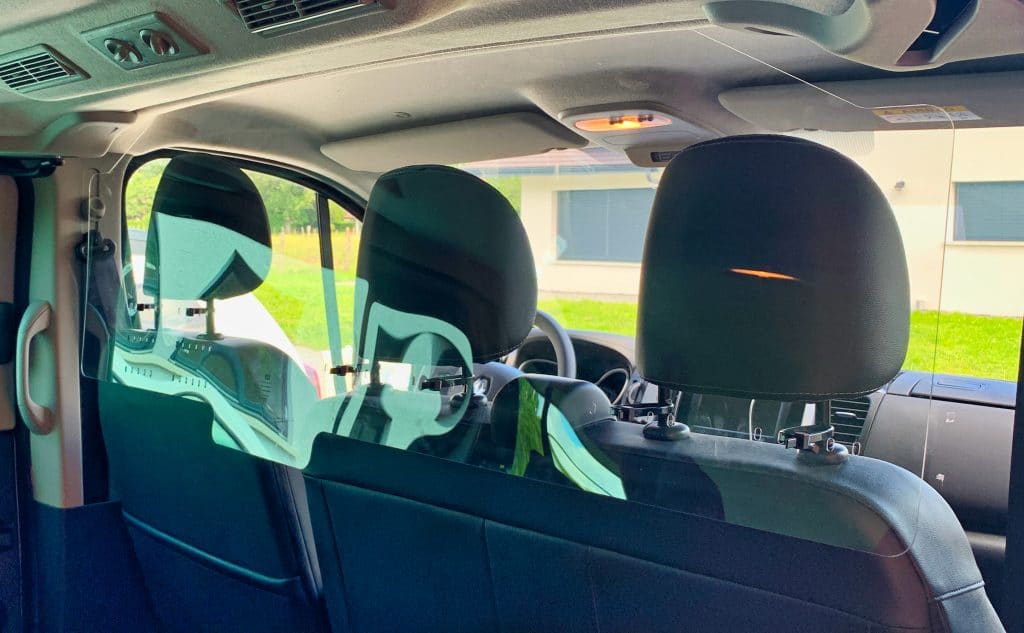 (Last updated 16/07/2020)